Acoustics 2013 Victor Harbor: Science Technology and Amenity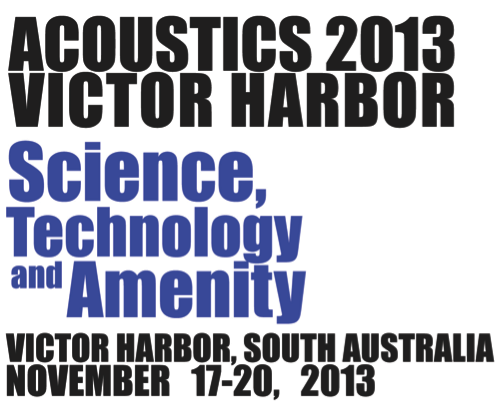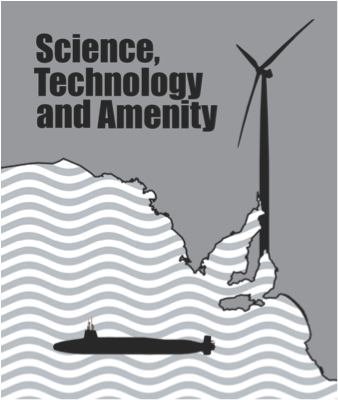 The 2013 conference of the Australian Acoustical Society will be held in Victor Harbor, South Australia, from Sunday November 17 to Wednesday 20, 2013. ACOUSTICS 2013 VICTOR HARBOR will be another great opportunity for Australian and International guests to get together to discuss all aspects of acoustics.
With its theme of "Science, Technology and Amenity", Acoustics 2013 Victor Harbor will include plenary sessions addressing the impact of science and technology on acoustics and amenity, whether it be environmental or internal spaces. Other major streams will address Airport/Road/Railway Noise, standards and guidelines including those from EPAs, Underwater Acoustics, Marine Bioacoustics, and Vibration.
Acoustics 2013 Victor Harbor will provide in-depth coverage of many topics of interest to professionals in related fields including scientists and researchers, educationalists, consultants, planners, developers, government authorities, and EPA/noise officers.
EMAIL: This e-mail address is being protected from spambots. You need JavaScript enabled to view it
GENERAL THEMES
The Organising committee welcomes submissions of abstracts for papers on the following topics:
Active Noise and Vibration Control
Aeroacoustics
Architectural and Building Acoustics
Environmental Acoustics
Industrial Acoustics
Instrumentation
Legislation and Standards
Low Frequency Noise
Marine Environmental And Bio Acoustics
Other
Physiological and Psychological Acoustics
Sonar Signal Processing
Transportation Noise
Underwater Acoustic Modelling and Measurement
Underwater Acoustic Sensors
Underwater Acoustics – Other
Underwater Communications
Vibration
Wind Turbine Noise
Workplaces, OH&S Noise Exposure and Hearing Protection
SPEAKERS
Plenary Speakers:
Tim Duda
Senior Scientist, Applied Ocean Physics & Engineering, Woods Hole Oceanographic Institution, Massachusetts, USA
Recent discoveries and descriptions of complex sound propagation behaviour in the dynamic ocean have highlighted new challenges to system users. The challenges and modelling and prediction methodologies to meet them will be presented.
Dr G.P. Frits van den Berg,
Advisor GGD AMSTERDAM Public Health Service, Environmental Health
Frits will give an overview from an acoustical perspective (sound production and reception, sound characteristics) and with regard to effects. This would include mitigation effects, acoustical as well as social.
Keynote Presentations:
Con Doolan
Associate Professor, School of Mechanical engineering, The University of Adelaide, South Australia
Airfoil and hydrofoil self-noise is an important issue for aircraft, wind turbines, fans and submarines, yet it remains a difficult noise source to model and control. This talk will give an overview of the physics of this unique noise source as well as the challenges associated with its numerical prediction and control.
Ian Bedwell
Technical Consultant, Underwater Systems, Maritime and Aerospace Domain, Thales Australia, Rydalmere, NSW
Ian has been in the sonar transducer business for over 30 years. His wide ranging talk will cover the broad area of modern naval sonars, specific Australian transducer projects that he has been associated with and finally a review of current and future trends in devices and technologies.
Kerstin Persson Waye
Professor, Occupational and Environmental Medicine, Gothenburg University, Sweden.
Professor Waye was appointed Docent 2006, and holds a PhD within the medical faculty in Environmental Medicine (1995), Gothenburg University along with a Bachelor degree in Environmental Health and Protection, Umeå University. Between the years 2002 and 2006 she was, first full-time and later part-time, holding a position as Associate Professor at the Department of Acoustics, Aalborg University Denmark. Her research field covers the impacts of sound and noise on human health. Within this field she has studied work performance, stress, sleep disturbance and annoyance, always with the prime interest to evaluate the connection between noise effects and specific sound characteristics.  Sound environments  of main interest include  low frequency noise, wind turbine noise, occupational noise, and more recently pre-school noise and hospital noise. This talk will give an overview of the hospital sound environment, the most important sources of noise and how this sound environment interferes with personnel performance and patient recovery and health.
WORKSHOPS
Children and Noise
An International Research Workshop organised by Griffith University (Sunday 17 Nov). Focus is on existing knowledge, issues and methodologies to examine effects of high and long-term transport noise exposures at home on children's development. If interested, please contact Prof Lex Brown ( This e-mail address is being protected from spambots. You need JavaScript enabled to view it or 0418182352).
KEY DATES
| | | |
| --- | --- | --- |
| Abstract Due: | 15 April 2013 | Extended 31 May 2013 |
| Reviews Deadlines: | 6 June 2013 | |
| Abstract Acceptances: | 7 June 2013 | |
| Full Papers Due: | 17 June 2013 | |
| Full Papers (non peer reviewed) Due: | 2 September 2013 | |
| Reviews Due: | 19 July 2013 | |
| Corrected Full Papers (peer reviewed) Due: | 26 August 2013 | |
| Final Papers Due: | 16 September 2013 | Non peer reviewed formatting corrections |
Papers and Abstract Submissions
Abstract submissions are being coordinated via the OCPMS website. To submit your abstract click here.
You create your own user-id and password as part of the submission process.
To login to the OCPMS site for this conference click here (Paper uploads - must have previously submitted an abstract).
The deadline for abstract submission is Monday 26th March (extended to April 5, 2013), with full papers due Monday 11th June. All papers for this conference will be subject to peer review, however individual authors can opt out of this process and this will be indicated in the proceedings.
Full Papers
Full Papers are due Monday 17th June 2013. All papers are required to be in the conference format template (Microsoft Word format or PDF version). Papers must be converted to pdf for submission.

Each submitted paper will be refereed by two reviewers. Only papers being presented at the conference will be published in the conference proceedings. Authors are fully responsible for their papers, which should not have been published elsewhere. They must have taken necessary steps to obtain permission to use any material that might be protected by copyright. Please note that on delivery of your manuscript you transfer your copyright on your publication to the publisher.

Full paper uploads are to be submitted via the OCPMS website.
Presenters Information
The time allocated to regular papers is 20 minutes, including time for questions and change-over to the next speaker. (Plenary papers are allocated 40minutes, including questions.) Authors have been requested to keep their presentations to 15 minutes to allow time for questions and change-over.  A hand-bell will be provided in each venue as an aid to signalling the speakers

There will be a laptop running Windows 7 in each venue with PowerPoint (Office 2010). Presentations are to be loaded onto this computer prior to the start of the session. The computer's audio output will be wired to the venue's PA system. It is up to the presenter to ensure that their presentation is compatible with this system and to test their presentation on it prior to the start of their session. We strongly recommend presenters turn up 10 mins before commencement of each session to meet with the session chair and organise the paper as noted above.

Use of a presenter's own computer/tablet etc. will not be permitted because of the additional changeover time required and the resulting disruption to the program.
CONFERENCE FEE STRUCTURE
The Conference Delegate Fee Structure is provided below:
| | | |
| --- | --- | --- |
| Delegate Type | AUD (Inc GST) | |
| Full member (to July 31 2013)& | $715 | |
| Full member (after July 31 2013)& | $880 | |
| Full non-member (to July 31 2013)& | $825 | |
| Full non-member (after July 31 2013)& | $990 | |
| #Day rate (to July 31 2013) | $385 | |
| #Day rate (after July 31 2013) | $440 | |
| #Retired (to July 31 2013) | $330 | |
| #Retired (after July 31 2013) | $385 | |
| *Student (to July 31 2013) | $220 | |
| *Student (after July 31 2013) | $275 | |
| Accompanying person& | $150 | |
| Additional tickets for welcome function | $30 | |
| Additional tickets for conference dinner% | $120 | |
| Flow Induced Noise Workshop | $200 | CANCELLED |
| | |
| --- | --- |
| & | Includes Welcome Function and Conference Dinner and proceedings on USB. |
| * | The student rate does not include the Conference Dinner nor a bound copy of the proceedings - these can be purchased at additional cost. A signed statement from your Head of Department, stating that you are currently enrolled as a full time student, should be sent with the registration form to obtain registration at this rate |
| # | The day and retired rate does not include the Conference Dinner nor a copy (bound, CD or USB) of the proceedings - these can be purchased at additional cost. |
| % | Retired, Students and Accompanying Delegates/Partners |
CONFERENCE REGISTRATION
RegistrationNow is Closed
Cancellations
Cancellations received prior to 5.00pm EST (Aust) 8 Nov 2013 will incur a 10% administration fee on refunds
No refunds will be issued for cancellations received after 5.00pm EST (Aust) 8 Nov 2013
Sunday 17th November 2013
| | |
| --- | --- |
| 4:00-6:00pm | Registration only in the Conference Centre |
| 6:00-7:00pm | Welcome Drinks and Canapés with the Exhibitors in the Conference Centre |
| 7:00-10:00pm | Welcome BBQ and Drinks in the McCracken Country Club main venue |
EXHIBITION AND SPONSORSHIP PACKAGES
The Exhibition will be a major component of ACOUSTICS 2013 VICTOR HARBOR and will feature the most up to date products, technology and equipment. The Congress has been designed to maximise attendance in the exhibition area.
The exhibition area will be given priority for the provision of refreshments, including lunch, tea and coffee, thus guaranteeing a high level of delegate visitation.
Who Should Exhibit?
The Congress is the primary opportunity for all those working in any area of acoustics to meet together, discuss recent innovations and findings and exchange ideas. Any company with products, research or involvement in any area of acoustics will benefit from the opportunity to exhibit their products at this prestigious event.
Exhibition Dates
The ACOUSTICS 2013 VICTOR HARBOR Exhibition opens on the late afternoon of Sunday 17th November with the conference Welcome Reception drinks being held in the exhibition area and will close mid afternoon on Wednesday 20th November 2013. The booths will be built during Sunday morning and exhibitors will be able to set up after 2PM in time for the Welcome Reception. Dismantling will be after Mid afternoon on Wednesday.
Prospectus and Contact Details
Refer attached sponsorship and exhibition prospectus.
For further details and enquiries regarding exhibiting, sponsoring or the above prospectus please contact:
Dr Norm Broner
Email:  This e-mail address is being protected from spambots. You need JavaScript enabled to view it
Phone: 0448 931 204
MAIN VENUE AND ACCOMMODATION
McCracken Country Club and Conference Centre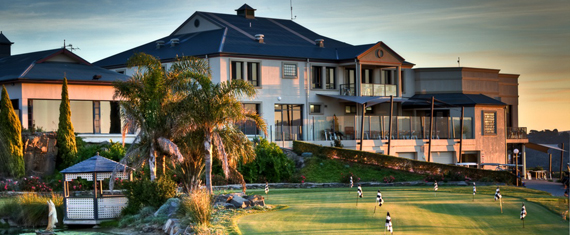 Acoustics 2013 Victor Harbor will be held at the McCracken Country Club. The 4.5 star McCracken Country Club offers guests luxurious accommodation in the beachside township of Victor Harbor. The country club highlights are its golf course, day spa and the gorgeous panoramic view of Hindmarsh Valley.
Located just a 1 hour drive from Adelaide, McCracken Country Club is located in the popular seaside township of Victor Harbor on the Fleurieu Peninsula.
Situated on the edge of the Tony Cashmore designed links/lakes McCracken Golf Course, the resort building enjoys a commanding position which allows panoramic views across the Hindmarsh Valley from the main hotel complex and most rooms.
McCracken Country Club offers stylish accommodation in Victor Harbor with a choice of superb hotel-style resort rooms (39 of in twin or triple share), larger suites and self-contained, serviced apartments (11 of 3 bedrooms or 22 bedroom apartments and adjacent king balcony room)all featuring ensuite spa baths. The resort also has 2 self-contained Villas, (similar to a small holiday house each with 3 bedrooms) ideal for longer stays.
The McCracken Country Club offers the following during the conference:
Free Wi-Fi to guests and conference attendees
2 for 1 dinners on Tuesday (booking essential)
Address: McCracken Drive, Victor Harbor SA 5211
Phone: (08) 8551 0200
Email: This e-mail address is being protected from spambots. You need JavaScript enabled to view it
Web: http://www.mccrackencountryclub.com.au
Comfort In
We are a friendly team who provides clean and comfortable accommodation in the centre of Victor Harbor. The Comfort Inn Motel is a short walk to Warland Reserve, Granite Island, The Horse Drawn Tram, Whale Centre and most restaurants are only a minutes walk. The beach is also a short walk. Our Motel consists of 19 rooms, 11 of which have kitchenettes. One of these kitchenettes is completely refurbished. There is also a Spa Room and a 2 Bedroom Family Unit.
So if you are looking for clean and comfortable accommodation in a motel in the centre of Victor Harbour give us a call and come and enjoy our relaxed atmosphere.
Address: 2 Victoria St, Victor Harbor SA 5211
Phone: (08) 8552 1822
Email: This e-mail address is being protected from spambots. You need JavaScript enabled to view it
Web: www.comfortinnvictor.com.au
Anchorage at Victor Harbor
Relax and unwind in the unique Anchorage accommodation. The original building formally a heritage listed guesthouse has been tastefully renovated and expanded to include downstairs heritage style rooms to the more modern upstairs seafront spa suites with private balconies and spas.
Most rooms have sea views, tea and coffee facilities, plasma large screen TV with Austar channels, small fridge and comfortable queen beds. Different styles of rooms have differing bedding configurations to accommodate families, groups, couples and the single traveller.
Address: 21 Flinders Pde, Victor Harbor, SA 5211
Phone: (08) 8552 5970
Email: This e-mail address is being protected from spambots. You need JavaScript enabled to view it
Web: www.anchorageseafronthotel.com
Apollon Motor Inn
Accommodation (12 standard rooms, deluxe rooms, family rooms and a 2 bedroom unit each for up to 5 people), in the heart of the Fleurieu Peninsula, the Apollon Motor Inn is situated in the centre of beautiful Victor Harbor, South Australia. Leave your car at the motel, then stroll through the town and visit the many attractions available, all just walking distance from your room.
Alternatively you could stay in and enjoy our generous accommodation facilities including a Games Room and Indoor Heated Swimming Pool.
Address: 15 Torrens Street, Victor Harbor SA 5211
Phone: +61 8 8552 2777
Email: This e-mail address is being protected from spambots. You need JavaScript enabled to view it
Web: www.apollon.com.au
Whalers Inn Resort - Bluff View Accommodation
Bluff View Accommodation is located at 123 Franklin Parade, within the Whalers Inn complex, Encounter Bay Victor Harbor, on South Australia's Fleurieu Peninsula. At the resort we offer stunning Ocean Views over looking Encounter Bay and beyond.
We offer 3 types of beautiful accommodation from our Newly refurbished Ocean View Studios, with stunning Ocean Views, modern contemporary decor, luxurious double spa bath, leather lounge suite, plasma television and much more! Motel style suites & 3 Bedroom Ocean View Apartments.
Address: 121-123 Franklin Parade Encounter Bay SA 5211
Phone: +61 8 8552 1200
Email: This e-mail address is being protected from spambots. You need JavaScript enabled to view it
Web: www.bluffview.com.au
Victor Apartments (For groups between 4-8 people)
The 5 Victor Apartments (Cheri-on-Sea – 4 people; Adare – 8 people; Castleview – 4 people; View On Blue – 4 people; and Surfs Up – 6 people) are well located in the beach resort town of Victor Harbor, on the South Coast of the Fleurieu Peninsula, one of the most scenic areas of South Australia. An hour drives from Adelaide city centre.
The exclusive Victor Apartments are unique in design, we offer accommodation to suit all needs. All places offer, modern contemporary style to relax in and take in the breathtaking ocean views.
Perfect for romantic getaways, family holidays, honeymoons, conferences or a simple and convenient stop over.
Address: Suite 2, Level 1, Market Plaza, 61-63 Grote Street, Adelaide SA 5000
Phone: +61 8 (08) 8410 8189
Email: This e-mail address is being protected from spambots. You need JavaScript enabled to view it
Web: www.victorapartments.com.au
Hotel Elliot
When the sun goes down and you need a place to stay we are pleased to offer you affordable and comfortable accommodation in your choice of six recently refurbished rooms conveniently located upstairs at Hotel Elliot. Our rooms are suited to holiday makers and back packers, as well as workmen, tradesmen and commercial travellers.
Our rooms have been recently repainted and fitted with new carpets. The shared bathroom facilities have also been updated. We offer a selection of Double / Twin / Single rooms. All of our rooms are Non smoking rooms.
Address: 35 The Strand, Port Elliot, SA 5212
Phone: +61 8 (08) 8554 2218
Email: This e-mail address is being protected from spambots. You need JavaScript enabled to view it
Web: www.hotelelliot.com.au
ADELAIDE
There is a wide range of accommodation options in Adelaide metropolitan area. It may involve longer commuting time. Car hire is available from a number of national and local operators."
VICTOR HARBOR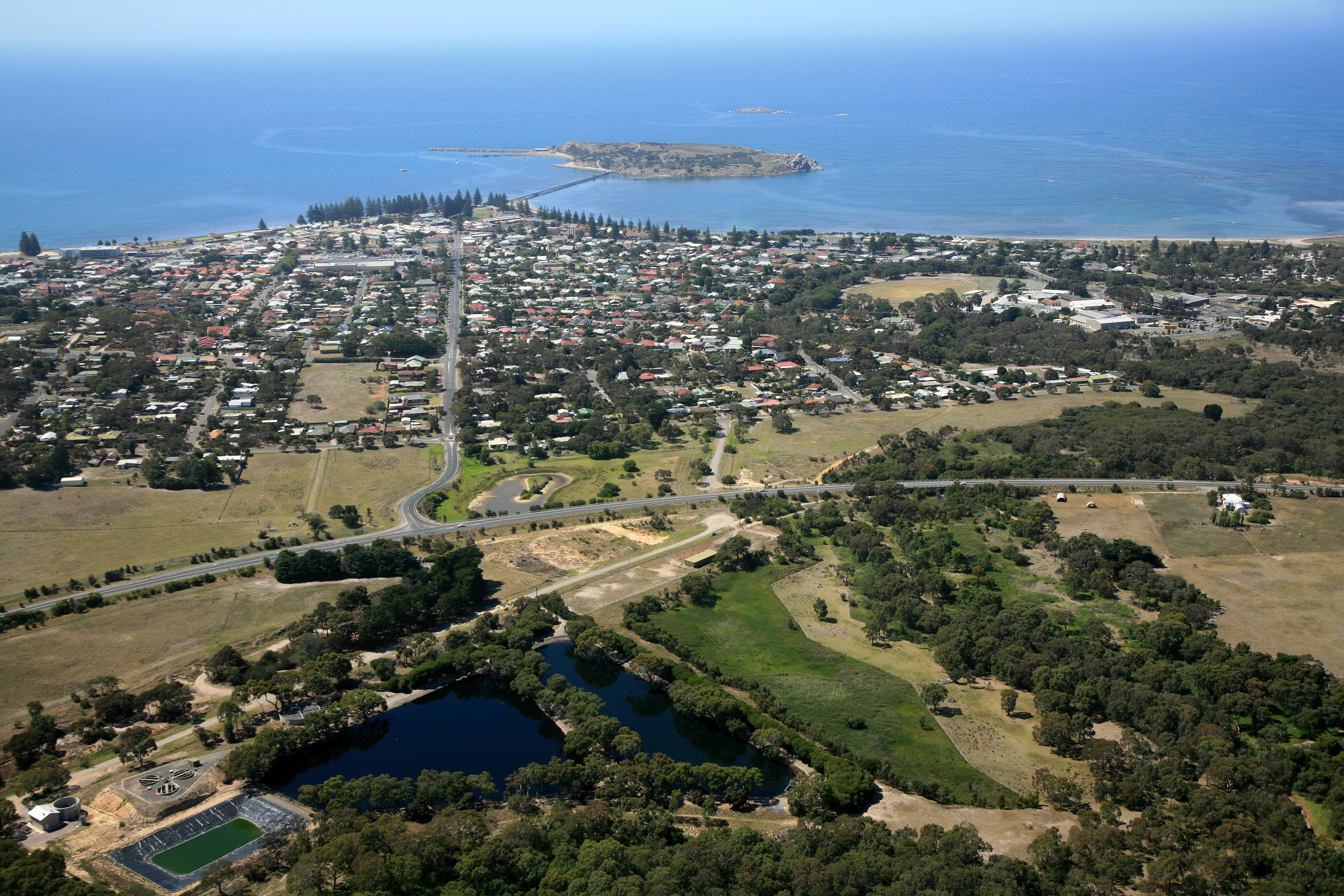 Victor Harbor is superbly located within close driving distance to the McLaren Vale and Langhorne Creek wine regions. Also within close proximity is Cape Jervis – SeaLink's ferry departure point to Kangaroo Island.
Discover the region's famous geological landmark 'The Bluff' or travel to Granite Island by the famous Clydesdale Horse Drawn Tram to see the Penguins. Jump on the Historic SteamRanger, soak in the wonderful views of the coastline and discover the inaccessible areas of the coastline with Big Duck Boat Tours.
The natural beauty of the Victor Harbor region, its seaside location, beautiful countryside and rolling hills all make the McCracken Country Club a popular place to visit. Contact Victor Harbor Tourism
(Freecall 1800 557 094)